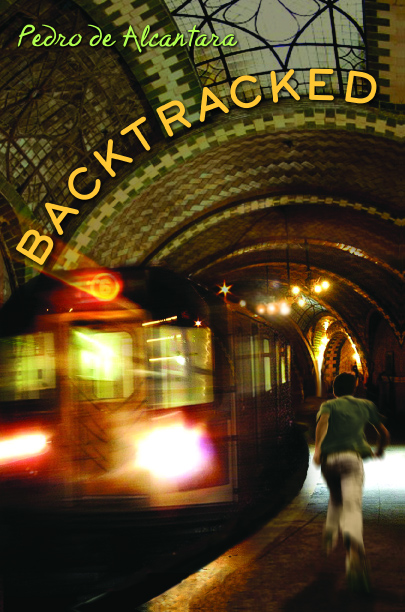 Backtracked, my second novel for young adults, was published by Delacorte Press in March, 2009.
Here you can watch a slideshow hinting at where Tommy Latrella, the novel's hero, lives and how he likes to spend his time. Photos by Pedro de Alcantara.
Order from amazon.com | amazon.co.uk
What the reviewers are saying:
"De Alcantara's obvious love for New York is infectious, especially for history buffs, and his ability to fashion gritty realism within a fantastical plot sets this thriller apart."
— Booklist
"The pace is quick, the Big Apple landmarks will be familiar to many, and the history, while necessarily condensed, comes alive. A fun, exciting story."
— School Library Journal
"Pedro de Alcantara creates a heartwarming story of loss and self discovery. . . . Readers will find themselves fascinated with de Alcantara's use of true historical events and his obvious adoration for New York. Overall, this is a fantastic read for young and old alike."
— Pick of the Month, ALAN (Assembly on Literature for Adolescents)